In the Spotlight
Event Navigation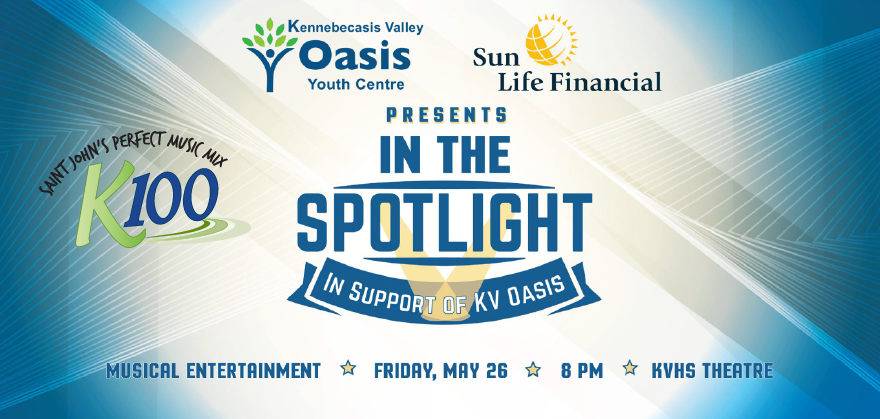 Doors Open 7:00pm
Show Starts 8:00pm
Tickets $50
At 8:00pm on May 26th the beautiful KVHS stage will provide the perfect backdrop for a host of talented individuals and groups, all performing to benefit the KV Oasis Youth Centre.
We are thrilled to announce the inaugural event, "In the Spotlight", an opportunity to step outside your comfort zone, showing support to the youth in our community, some of whom step out of their comfort zone every day for the "performance" that is their life.
Entertainment is included in your ticket price. The evening will also include snacks, cash bar, 50/50 tickets and a silent auction, so make sure to have cash on hand!