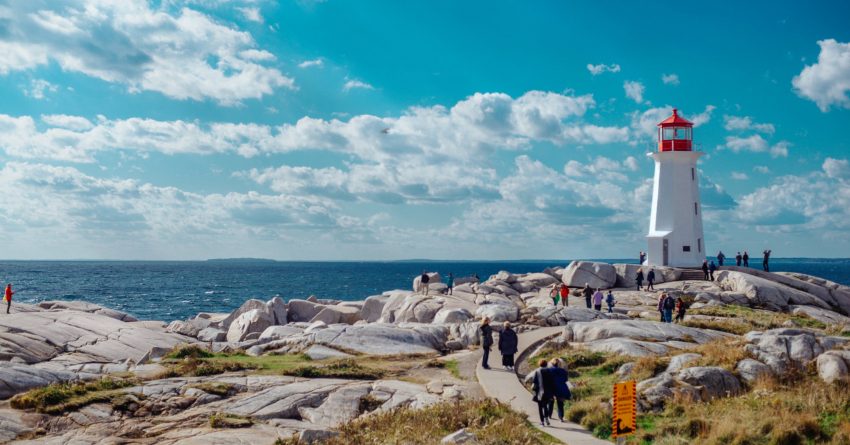 Restrictions to bubble travel to NS need to know
As of 8 a.m. Wednesday, people from P.E.I. and Newfoundland and Labrador can enter Nova Scotia for any reason, without having to self-isolate or complete the province's safe check-in form.
Those coming from New Brunswick — including Nova Scotians returning home — will have isolation requirements based on their vaccination status and testing.
Travellers coming from New Brunswick will need to continue to complete the Nova Scotia safe check-in form, where they will be able to upload their vaccination status. They will receive automatic approval but must be prepared to show their proof of vaccination to border officials, the province said.
Their isolation requirements are:
-People who have had two doses of the COVID-19 vaccine at least 14 days before arriving in Nova Scotia must self-isolate until they receive a negative test result in Nova Scotia.
-People who have had one dose of the vaccine at least 14 days before arriving in Nova Scotia must self-isolate for at least seven days and cannot leave isolation until they get two negative test results. The test should be done on day one or two, and on day five and six of the isolation.
-People who have not had any vaccine, and those who had their first dose within 14 days of arrival, must self-isolate for 14 days, with testing recommended at the beginning and the end of their isolation period.
-The tests must be standard PCR lab tests and people arriving in Halifax by air can get their first test at the airport.
When it comes to families travelling with children, Dr. Robert Strang, Nova Scotia's chief medical officer of health, said "every circumstance is different," but for the most part, the children's quarantine status depends on the "least vaccinated" adult they're travelling with.
For instance, if a child is travelling with two adults and one of them has one vaccine while the other has two, the children would be required to follow the quarantine requirements for the adult with just one dose.
Those crossing the Nova Scotia-New Brunswick border for work, school, child care and veterinary services can continue to do so under a travel protocol. People coming for child custody visits have a different protocol to follow that will be updated with more information, the province said.
Specialized workers and fish harvesters from New Brunswick can apply to enter Nova Scotia either as New Brunswick residents or as specialized workers or fish harvesters.
~Eric
Source: Globalnews.ca