THE PORT CITY KIA COMMUNITY BULLETIN BOARD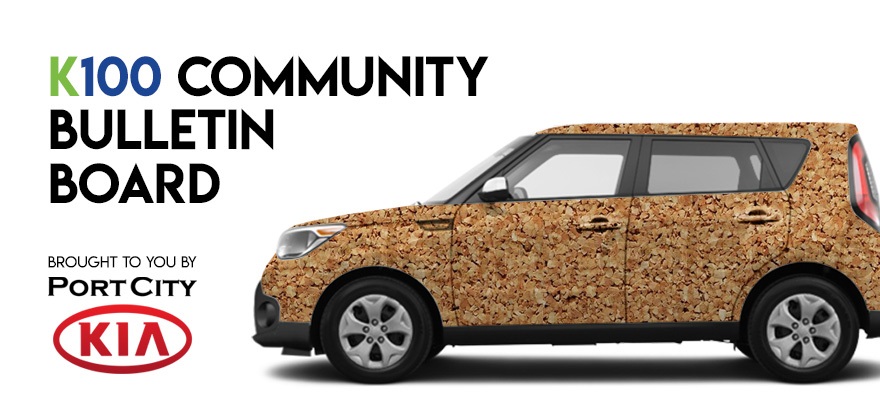 Staying connected to your community is SO easy, with the community bulletin board! Listen daily at 10:50, 2:50 and 6:50 to find out what's happening in your neighbourhood!
The Community Bulletin Board is brought to you by Port City Kia…they wanna see ya, in a Kia!