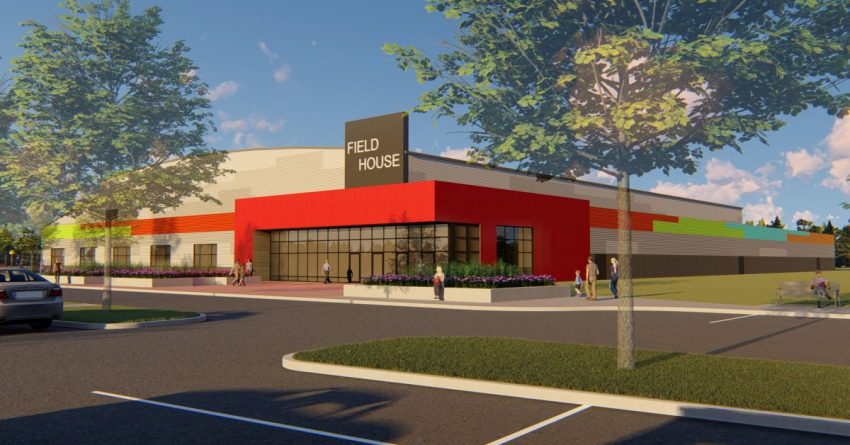 We Know When The New Saint John Field House Will Open
When they started talking about this new field house, I was pretty excited! I played on these types of indoor fields before and it's marvelous! When it's a blizzard outside, you're inside playing on turf.  We'll be able to play soccer, football, ultimate disc, cricket and so much more… There'll also be a fitness center & multipurpose rooms! But sports isn't the only feature at the field house set to open in less than a few weeks: the ever important Child Care & After School programs!  Here's the official press release!
-Colin
Together, the Saint John Field House Board of Directors and YMCA of Greater Saint John are in the final stretch before opening the doors to the community.
Although the facility will play host to many field-sporting groups, such as Soccer, Football, Frisbee and other typical field sports, there will also be many activities that you might not associate with a field. Sports such as Fencing, Judo, Cricket, and Track and Field will now have a grand indoor facility to call home. Beyond organized sport; the space will offer a fitness centre, group fitness classes, a community kitchen, Child Care and After School programs, as well as Newcomer Connections services. All of which will improve the health and well-being of our region.
"Many people are excited to see new construction in our region, because it means growth and development. But at the Y we are excited for what will live inside this development," explained Shilo Boucher, President and CEO at the YMCA of Greater Saint John. "We are excited for the opportunities that are being created because of this facility, and for the benefits people in our community will gain."
Need help with your kids for the school year? The Child Care and Lobby areas will open on September 3 and welcome many new children to our Y family.
The remainder of the Y (Community Centre, Newcomer Connections, Fitness Centre and Multi-Purpose Rooms) will open on September 16.
The Track and Field area will open the following month in mid-October.
"This facility will be a welcoming place where everyone is valued, and where our community can come together to feel a sense of belonging and purpose," Boucher said.
"The space will bring so much energy to Saint John and the east side," explained Bill MacMackin, President, Greater Saint John Field House. "We invite community members to get involved and explore new turf."
For more information and ways to get involved, visit: sjfieldhouse.ymca.ca.