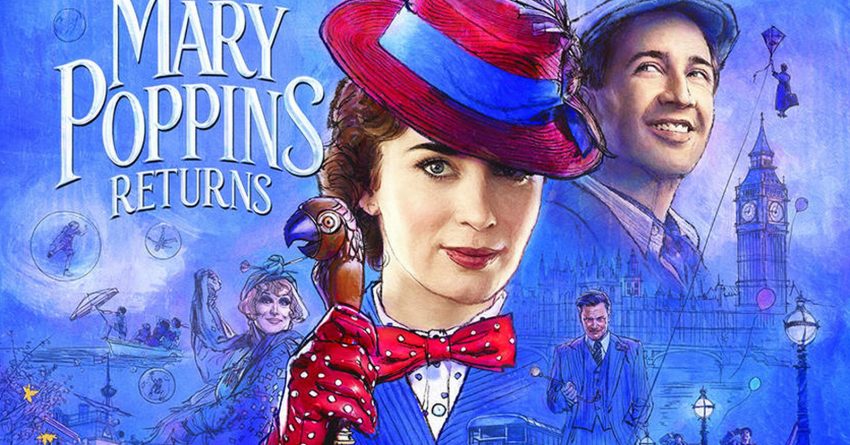 The Return of Mary Poppins…
One of the all time movie classics is set to make a return on Dec 19, 2018 with an all star cast and 54 year time line having elapsed.
This Thanksgiving, a special edition of ABC's 20/20 will give fans an inside look at Mary Poppins Returns (in theaters Dec. 19). ABC News' Chris Connelly sits down for the first television interviews with Emily Blunt and Lin-Manuel Mirand News has fans' exclusive sneak peek at Blunt recalling how she was entrusted to play "Disney's most prized possession."
Getting the casting call from director Rob Marshall was appropriately magical. Blunt said…"He was beautifully ceremonious about it," she remembers. "It felt like he was sort of proposing to me."
A sequel to the classic 1965 film starring Julie Andrews and Dick Van Dyke Mary Poppins Returns' star studded ensemble cast includes Joel Dawson, Pixie Davies, Colin Firth, Emily Mortimer, Angela Lansbury, Nathanael Saleh, Meryl Streep, Julie Walters, Ben Whishaw and the ageless Dick Van Dyke in a new role for the remake.
Remember the word supercalifragilisticexpialidocious? Mary Poppins Returns is scheduled for release on December 19, 2018, giving it one of the longest gaps between live-action film sequels in history at 54 years. No doubt that word will become relevant again.