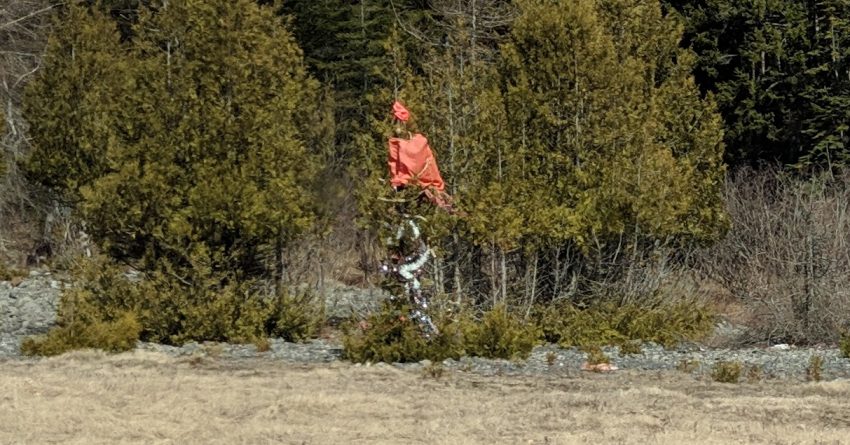 The Mystery Tree On Hiway 1
Every once in a while, I'll be heading towards GrandBay-Westfield on Hiway 1, and just before the exit to GBW, there's a decorated tree. What's it's significance? I received lots of answer, but which one is right?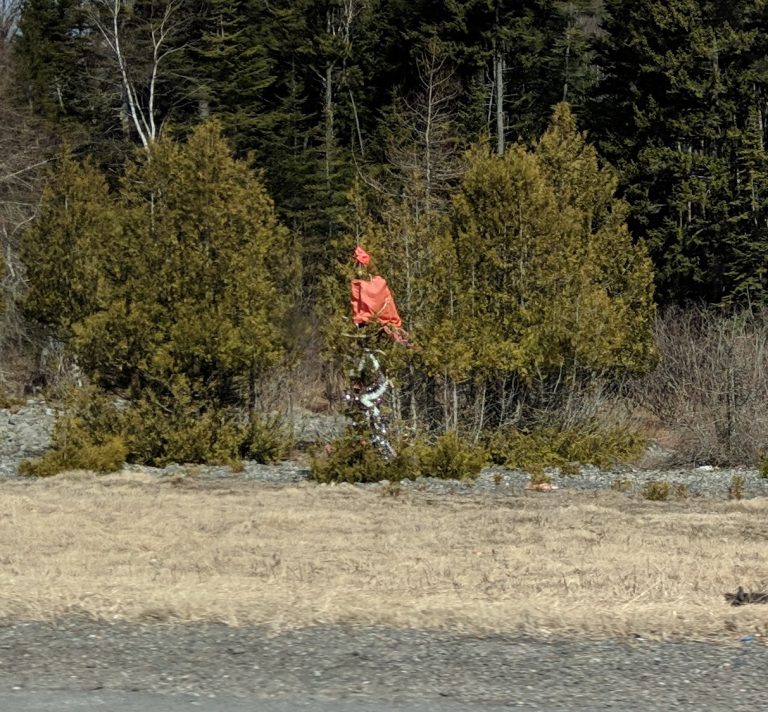 Wendy – I was told a young lady died in a car accident in this spot and her parents and friends visit there often and decorate the tree at Christmas. Orange was her favorite color. I really hope none of this is true because if they are from here the family has likely read some very rude and unnecessary comments on this post.
Jess – I keep thinking its a human standing there .

Mary – I was in the dollar store one day before Christmas and a lady in front of me said she always thought that lone tree was a person when she drove by so she was buying things to decorate it

Amanda – I was told it was from a car accident that happened around Christmas time years ago and someone keeps the tree decorated

Robyne – First time I saw it was at night caught my eye half scared me but I thought maybe to keep the deer from coming out to the highway as many are hit along that stretch?? Maybe?

Sheri – I also heard last summer someone, even a family perhaps was actually living in the woods somewhere along that stretch of highway. Not sure if is true or not.
So whats the real story?