Strap Down Your Garbage Bin; Hurricane Dorian Arrives Tomorrow
Friday September 6 2019 5:30am.
Rainfall warning in effect for Southern New Brunswick! 
Rain, at times heavy, is expected.  Winds increasing to 60km/h gusting to 80 by Saturday afternoon.
Hurricane Dorian is forecast to spread heavy rain across southern and eastern New Brunswick. Rain will begin over southern areas Saturday morning and spread northeastward through the day.
Total rainfall amounts of 50 to 100 mm are expected over parts of southern and eastern New Brunswick before the rain ends overnight Saturday night or Sunday morning.
Heavy downpours can cause flash floods and water pooling on roads. If visibility is reduced while driving, turn on your lights and maintain a safe following distance. Watch for possible washouts near rivers, creeks and culverts.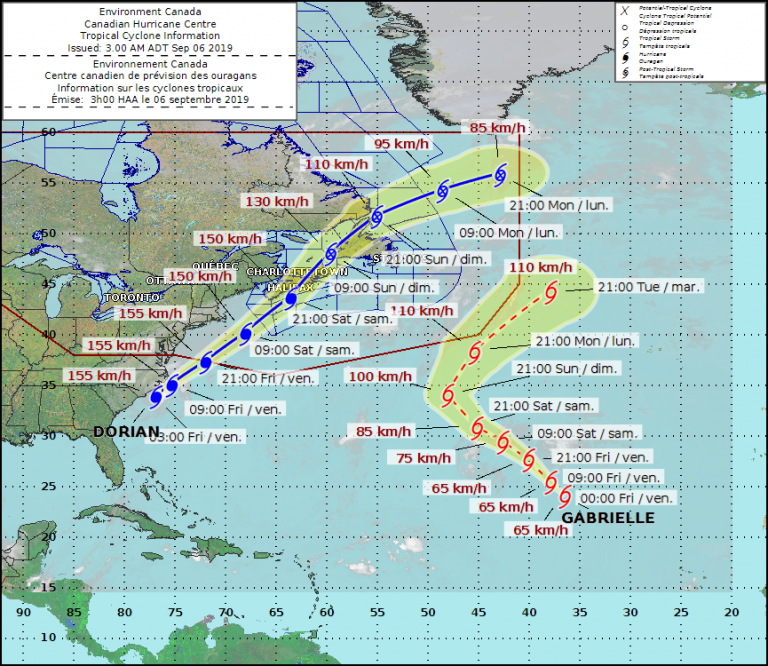 Forecast as of Friday September 6 2019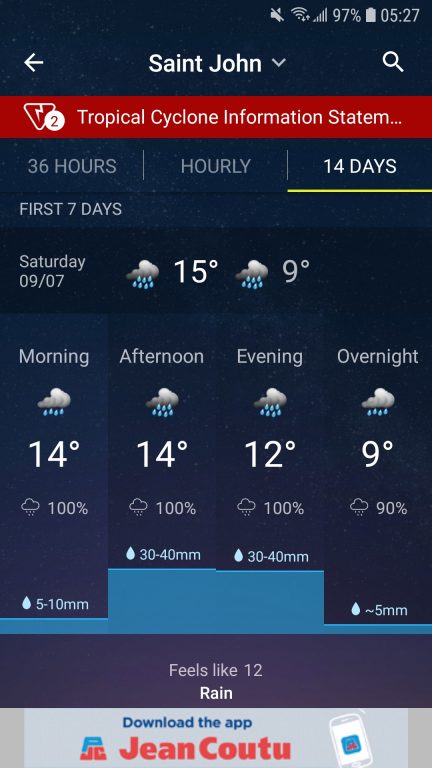 With all that rain forecasted, Saint John Transit rolls out its new bus.