So Long Diet! A Kit Kat Invasion at Tims
I have no idea how this happened, but I'm not questioning why they're taking over the menus, but we should bow down to our KitKat overlords!
With KitKat soon opening their flagship Chocolatory shop in Toronto, Tims has teamed up with them to offer some amazing treats!
Tim Hortons now offer KitKat Caramel-Filled Donuts, Kit Kat Chocolate Truffle Bars, Kit Kat Iced Capps, Kit Kat Hot Chocolate, and a KitKat Latte.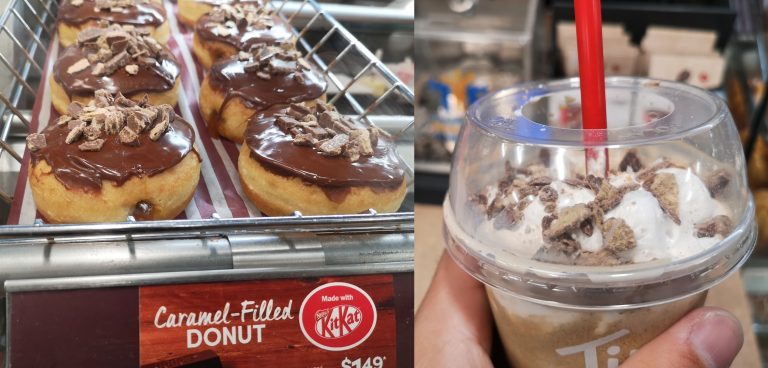 I have confirmed, they are being sold around Greater Saint John!
Photo source: Tim Hortons