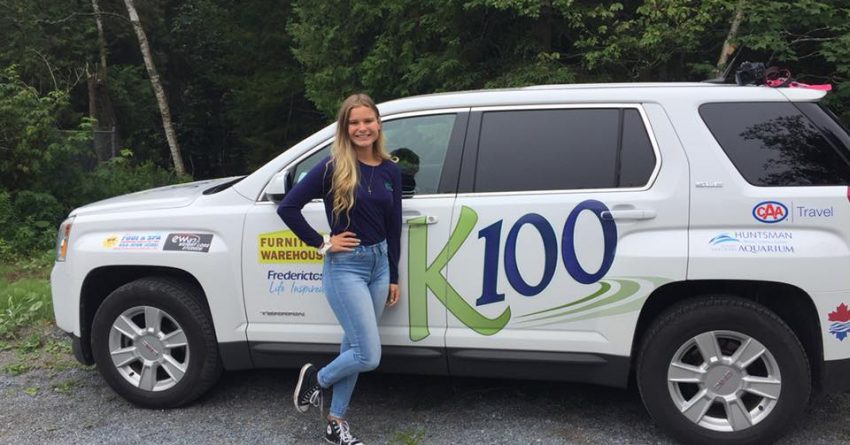 Smiles for the K100 Cruiser
The last week of August always symbolized two key events about to happen; the looming crisis of a returning to school and the promises of summer coming to an end. Today is the last day of August, which happens to be a Friday heading into the long weekend. That means the kids are back to school next week and while Summer doesn't officially end until Sept 22, school spells the end of summer as we know it.
For us here at the station, it also means saying good bye to our K100 Summer Student Cruiser Driver, the one and only, Palmer Dennison. What a summer it has been for Palmer as she made her way through the streets of Saint john & on to infinity and beyond handing out swag, treats and smiles to everyone she met.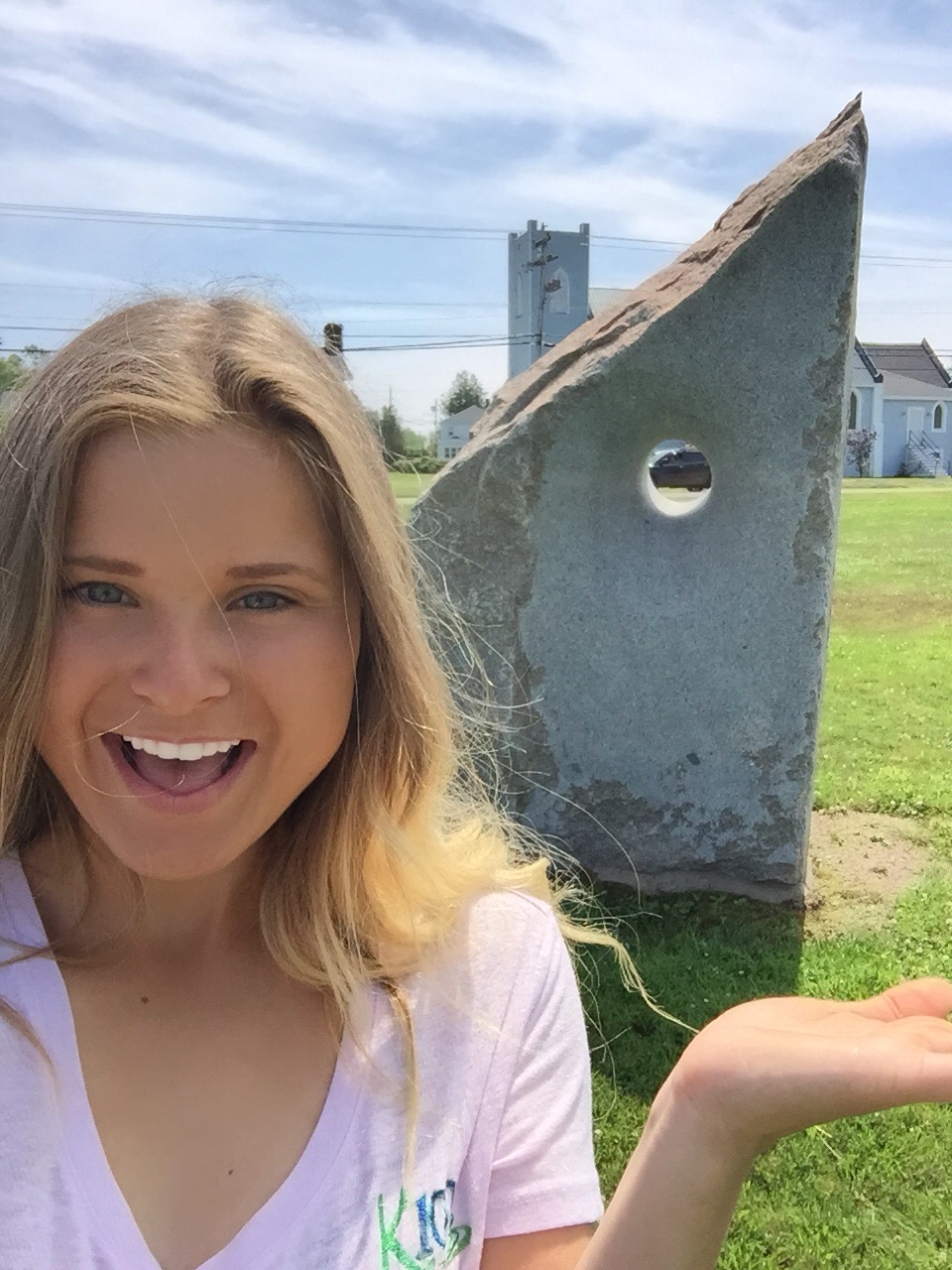 One can only imagine the feelings that come with being cast into the role of Summer Student Cruiser Driver. First the daunting prospect of a purging interview, the hiring process, and the paperwork. Then the learning curve begins; training on new equipment, perfecting the cut-ins on location, and the art of meeting people face to face every day. It must feel a little like being on a Tilt-A-Whirl. The Tilt-A-Whirl is the classic original chaos machine. The ride was actually built on a model of Chaos Theory, engineered by Herbert Sellner in 1926 for an amusement park in Minnesota. It seems that this ride, is the perfect metaphor for life for a young Summer Student Cruiser Driver. Stomach churning, mind boggling unpredictability, spinning its passengers from one direction to another. The exhilaration you feel with a Tilt-A-Whirl, is joy, laughter, suspense, and anticipation. It can also bring fear, sudden tumult, anxiety, dread and if you were so inclined nausea.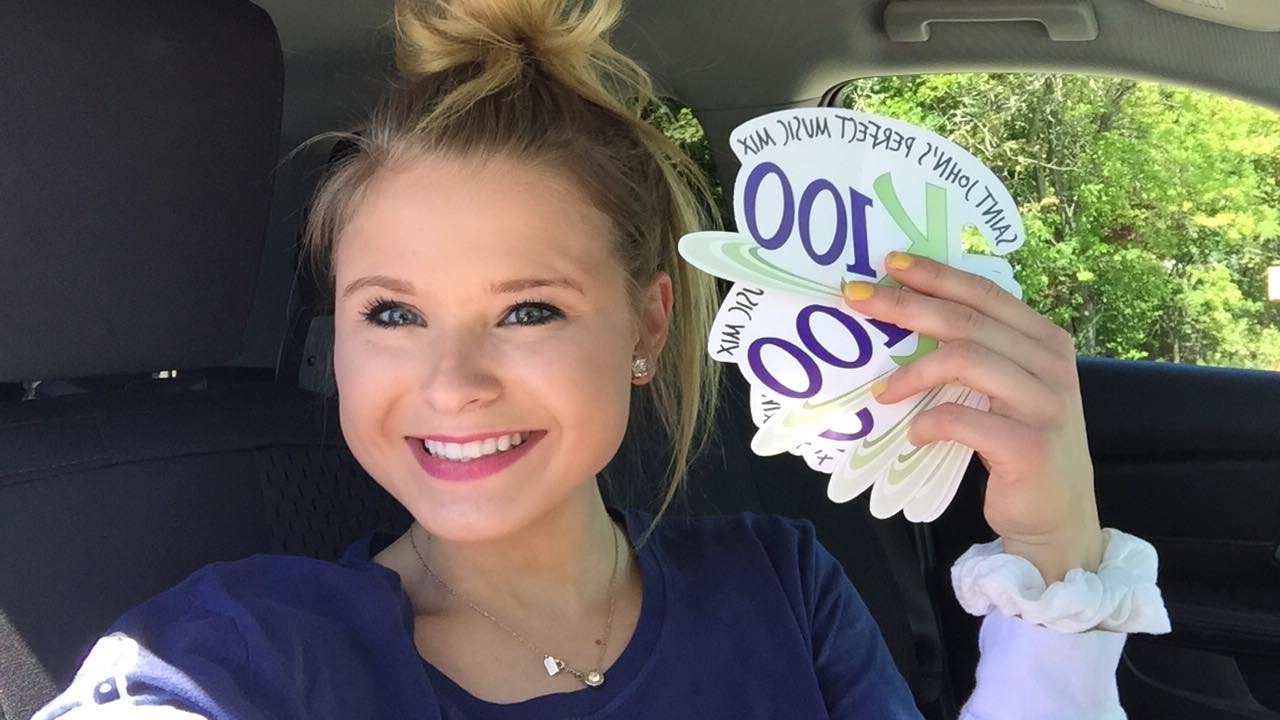 There is an old Japanese Proverb that says "One who cannot put a smile on their face…should not open the shop"… There was not one moment this summer that Palmer did not have a smile on her face. A smile is infectious, it brings light to every event whether it is in the sun or in the rain. Every day, Palmer hit the streets ready to go to events, to attend festivals, meet folks at the beaches and attend the local markets. It is so interesting to watch personalities evolve over a period of time and to see the growth that emerges from experience.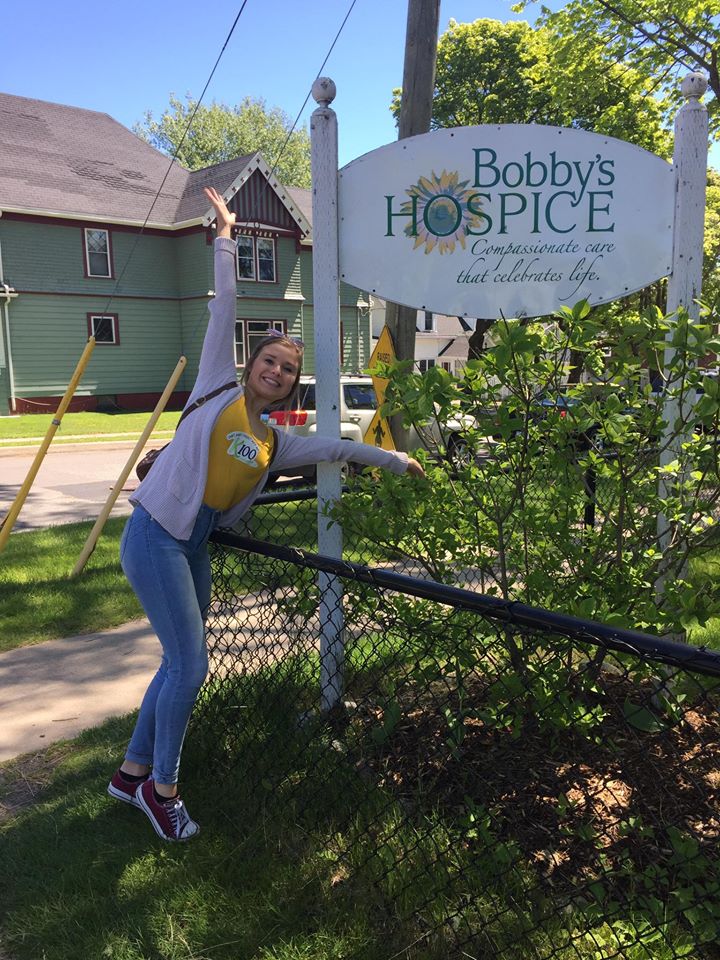 It is fitting that this week the teachers are back in school on schedule. The dog days of August heat and humidity are upon us and the promises of summer are almost over. The summer goes by so quick when you are having fun and a special thank you to Palmer for making this summer so much fun!! We wish you all the best in your future endeavours and we know that you will be a success in whatever you do.
Thank you again Palmer! We are going to miss you!
Remember to keep that smile it is the best thing you can give away…