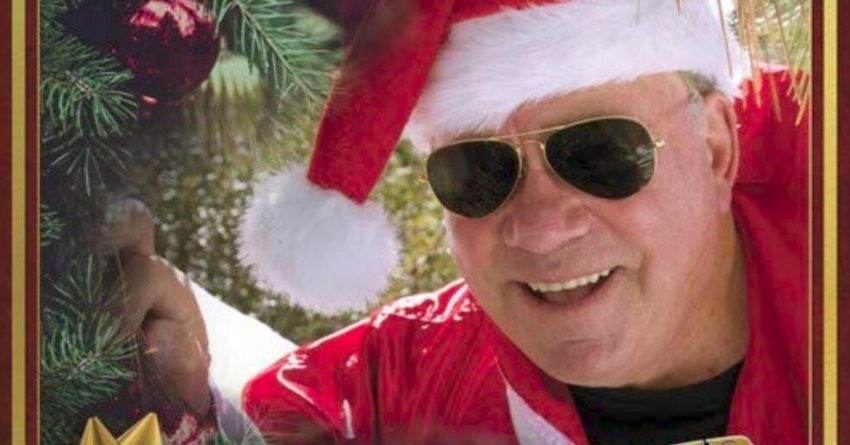 "Shatner Claus"
While we may know him best from Star Trek, as Captain James Kirk of the USS Enterprise or as the "Mad Cow" diseased Denny Crane of Boston legal fame, William Shatner is about to embark on a new persona. The Canadian born cultural icon gained his following in the late 1960's as Captain Kirk. He became even more popular in the 1970's when syndicated re-runs of Star Trek began to create a cultural phenomenon.
Then things dried up for Shatner. Unable to break away from the type-cast hero of Captain Kirk, Shatner lost his home and was forced to live in a camper in the San Fernando Valley looking for work. He picked up guest roles and advertising gigs until Paramount Pictures resurrected the Star Trek franchise with Shatner starring in 7 Star Trek movies.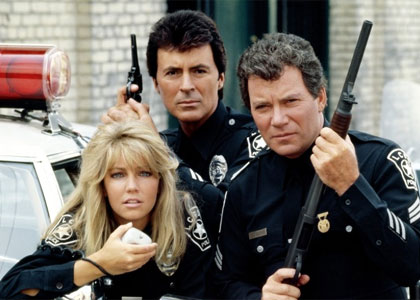 Shatner landed the role of T.J Hooker in the hit television series that ran from 1982-1986. This also led to more roles in movies and eventually David. E. Kelly sought Shatner for the role of "Denny Crane" for the final season of the legal drama The Practice. His Emmy Award-winning role, the eccentric but highly capable attorney Denny Crane, was essentially as Kelly said,  "William Shatner the man…playing William Shatner the character playing the character Denny Crane, who was playing the character William Shatner." Shatner took the Crane role to Boston Legal, and won a Golden Globe, an Emmy in 2005, and was nominated again in 2006, 2007, 2008, and 2009 for his work. With the 2005 Emmy win, Shatner became one of the few actors to win an Emmy Award while playing the same character in two different series.  Shatner remained with the series until its end in 2008.
Now…William Shatner is moving into a new role for the upcoming holiday season with a new duets Christmas Album entitled "Shatner Claus: The Christmas Album". The album features the following classics…
Jingle Bells Feat. Henry Rollins
Blue Christmas Feat. Brad Paisley
Little Drummer Boy Feat. Joe Louis Walker
Winter Wonderland Feat. Todd Rundgren & Artimus Pyle
Twas the Night Before Christmas Feat. Mel Collins
Run Rudolph Run Feat. Elliot Easton
O Come, O Come Emmanuel Feat. Rick Wakeman
Silver Bells Feat. Ian Anderson
One for You, One for Me
Rudolph the Red-Nosed Reindeer Feat. Billy Gibbons
Silent Night Feat. Iggy Pop
White Christmas Feat. Judy Collins
Feliz Navidad Feat. Dani Bender
Shatners list of accomplishments and awards is impressive.
Two-time Saturn Award winner
Two-time Golden Raspberry Award winner
Two-time Emmy Award winner
2005 Golden Globe Award winner
2009 Prism Award winner
2009:Streamy Award – Best Reality Web Series.
Television Hall of Fame inductee (class of 2006).
2011 Governor General's Performing Arts Award
2011: Honorary doctorate of Letters from McGill University, his alma mater.
2014: NASA Distinguished Public Service Medal – highest award NASA gives a non-government employee."
Star on the Hollywood Walk of Fame
Star on Canada's Walk of Fame
2017 Appointed to the order of Canada
Shatner Claus: The Christmas Album is set for release on October 26th 2018.
Looking forward to see if Shatner can add a Grammy Award for Shatner Claus…and of course for the duet of Silent Night with Iggy Pop!!