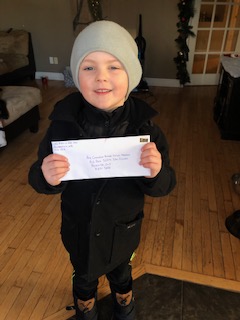 Saint Johners Answer The Call To Send Cards Overseas
A couple of days ago I posted on the K100 blog about making the holidays brighter for our military personnel, and you answered the call! Students at Loch Lomond School wrote and decorated their own chirstmas cards, to be sent to members of the Canadian Forces stationed around the world who wont be home for the holidays. Seventeen classes at LLS have been working on the cards, which will be sent out by the end of this week.
Even a colleagues grandson, 4 year-old Cooper, made his own card to send to the troops. And it wasn't just any card, he made a free movie pass card! It's pretty awesome!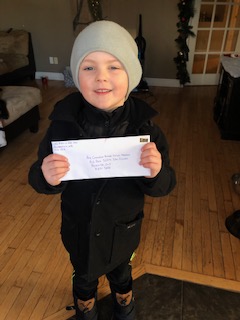 Anyone can send a holiday greeting, all your need is a stamp and the address for the Canadian Forces office in Belleville, Ontario.
Just know, that in order to get overseas in time for Christmas, letters have to be received by DECEMBER 9th!
Here's the address provided by the Canadian Armed Forcesto send a card or letter:
Any Canadian Armed Forces Member
P.O. Box 5004 Stn Forces
Belleville, Ont.
K8N 5W6
Click here for a full list of overseas operations if you're looking to send correspondence to a military member assigned to a particular operation.