Saint John residents use art to beautify city spaces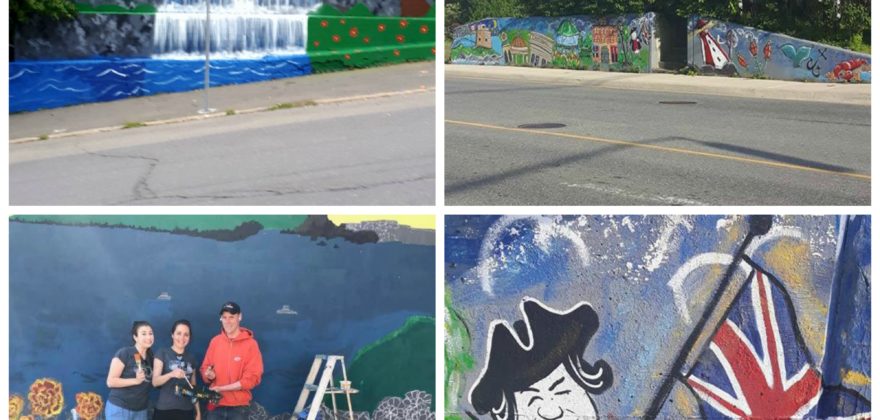 Murals on bare walls in Saint John are nothing new, but they're showing up all over the city lately as some area residents are upping their art game to beautify the city.  Barry Ogden has been painting murals around the city with the help of volunteers for years!  Among the latest of his projects, there are new welcome murals near the Digby ferry terminal.  Our own K-100 Summer Cruiser driver Emma Jensen (in the picture) volunteered to help welcome ferry passengers to the city!
There's also a new mural at Kane's Corner.  The collection of Saint John-themed paintings was commissioned by Sarah Mallory-Wright who runs her insurance business from the building above the mural.  Saint John artists Deb Perry and Marianne Beckwith worked together on the project that just wrapped up this week.
Photos:  Deb Perry, Jill Shepherd, Hugh McGill