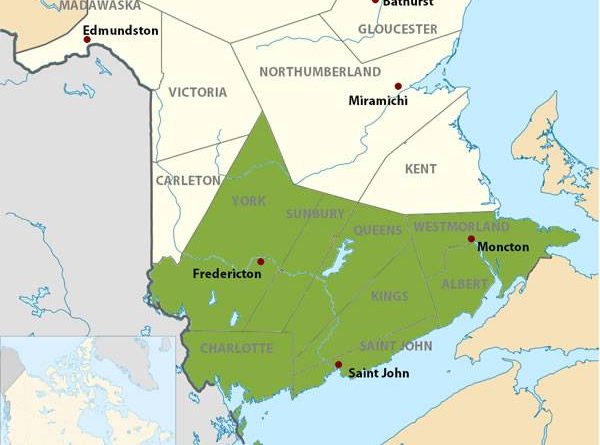 Saint John, Fredericton, & Moncton Are All Marked As Lyme Disease Risk Areas
Blacklegged ticks are moving in across large parts of country, bringing with them the threat of Lyme disease.
They're moving fast — between 35 and 55 km per year, according to Nick Ogden, director of the public health risk sciences division at the Public Health Agency of Canada's National Microbiology Laboratory.
At first, he said, the ticks didn't stay. It was too cold. "By and large, Canada has been climatically unsuitable for the ticks but in recent decades Southern Canada has warmed, making it a much better place for ticks to set up home once they're dropped in by migratory birds."
The southern half of New Brunswick, including the counties around Saint John, Fredericton, and Moncton, are all marked as Lyme disease risk areas.
The best way to prevent Lyme disease is to not get bitten by a tick in the first place. If you're going into a wooded, brushy area, staying on the middle of the path will minimize the chances that you brush up against a waiting tick, Russell said.
You should also wear long pants and sleeves, preferably in a light colour so you can easily see any ticks that crawl on, he said. Wearing insect repellent containing DEET or icaridin will also help to ward off ticks and mosquitoes.
Not every tick bite leads to Lyme disease, but it's important to get ticks off of you quickly. One of the most common signs of early Lyme disease is an "expanding red rash". It's often compared to a bullseye. Other symptoms include a persistent fever, muscle aches, chills and headaches.