Saint John Councillor Wants A Flyer Delivery By-Law
Last week City Councillor David Hickey posted this: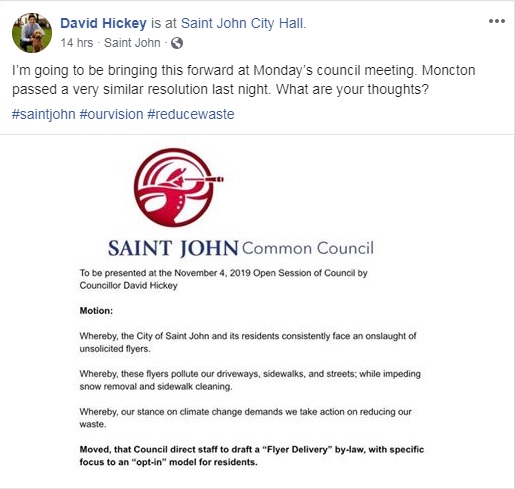 An "opt-in" by law for flyer delivery. I love the idea! What about you? I'm tired of seeing the flyers just sitting there on the ground weeks after they've been thrown there. They eventually turn into mush and then swept up by the curb sweepers. They're an eyesore and terrible for the environment.
I don't know many that actually want these flyers. I believe there are more people who DO NOT want these flyers as compared to people who DO want them.