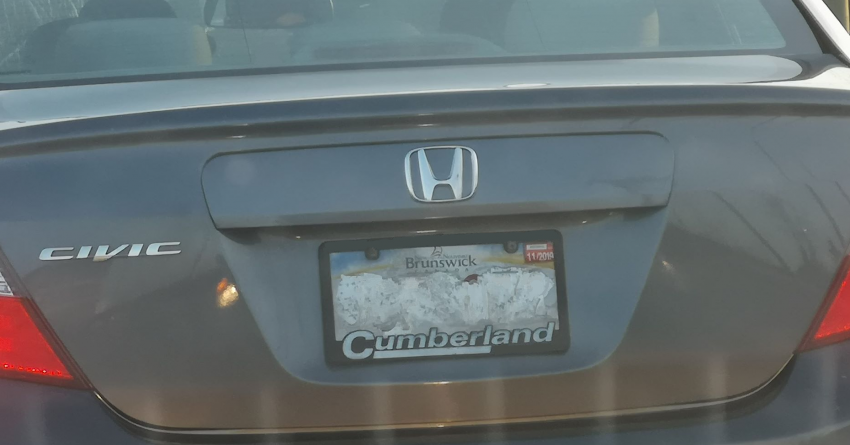 Reminder: It's Illegal To Drive With "Defective" License Plates; But They're FREE To Replace
Nothing new here — just a friendly reminder to REPLACE YOUR PEELING LICENSE PLATES.
Due to a manufacturing issue, about 7,000 "defective" license plates are replaced each year in New Brunswick since 2009.
Waldale Manufacturing Ltd., who makes the plates, hasn't been able to determine the cause of the peeling plates — but Service New Brunswick is replacing them at no cost to the vehicle owner.
New Brunswick isn't the only province to experience peeling plates, either — both Nova Scotia & Newfoundland also have their plates provided by Waldale Manufacturing Ltd. Even some newly manufactured plates have been observed to peel.
Illegible license plates can earn you a steep fine from the RCMP, as it's in violation of the NB Motor Vehicle Act.
No matter if just one or both plates on your vehicle are peeling: if your plates were manufactured between 2009 & now, bring them both in to Service NB for FREE — they will be swapped for new plates (with new numbers).