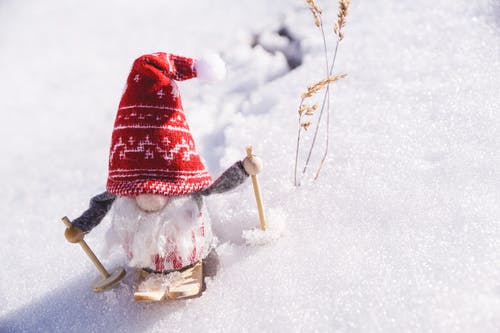 Pandemic suggestions during March break
1. WinterO (orienteering)
The event will be held on two weekends, March 1 and March 8. There will be 3 courses each weekend: 1) Short, 2) Intermediate and 3) Long. The short course will be the same each weekend. The intermediate and long courses will be different each weekend. Details
Fundy National Park, Alma
The courses will be located in the Chignecto Recreation Area and Chignecto North Campground. The event registration will be located inside the new Chignecto Recreation Area Pavilion. The Pavilion has washrooms and a heated seating area.
March 1 and March 8, 2020
For this event, the fee will be $5/person.The maximum for a family will be $20.
You will need to contact them to see if your abilities match their course outline.
2. Sugar Bush at Kings Landing
Celebrate the coming of spring and pay homage to the sweet 200+-year-old tradition of collecting and preparing maple sugar! Enjoy a hearty pancake breakfast each day from 8:30 a.m. until 2 p.m. in the Welcome Centre.
Kings Landing has some awesome activities planned for both weekends, including encampment demonstrations, children's activities, wagon rides, exhibits, entertainment, and, more! The King's Head Inn will have a select Sugar Bush menu with traditional fares like venison stew and modern favourites like fries and hot dogs. The highlight for many will be the 19th-century sugaring demonstration with the sweet taste of maple candy on the snow. Details
5804 Route 102, Prince William
March 7 to 8 & 14 to 15, 2020, from 9 am to 4 pm
Sugar Bush Admission – Family $12.00, Adult $7.00, Child $3.50, 5 & under are FREEChair users will have to call ahead to see if it is equitable. There are some areas which have restricted access.
3. March Break at Poley mountain
Round up the kids and head out to Poley Mountain for a week full of fun. Each day during March Break there will be a theme and fun activities that will keep the whole family busy. Poley Bear will also be hanging out around the mountain. There will also be March Break School Camps.
Poley Mountain Resorts Ltd., Sussex, NB
February 29 – March 1, 2 & March 3 – 5 & March 6 – 8, 2020
$109.99 – $219.99
They do have CADS membership prices although they do not let you purchase the pass online. I am not sure about the equipment. You will need to call ahead.
4. March Break at Crabbe
Crabbe Mountain is known for having the highest and largest vertical in the Maritimes and having some of the best snowboarding and skiing terrains. Test your skills on the 32 alpine trails and glades, for all skill levels. There is over 30 km of trails for snowshoeing and Nordic-skiing trails. Details
50 Crabbe Mountain Road, Central Hainesville
Varies depending on the activity
Crabbe also has a CADS lift pass advertised. They do not have sit-ski or outriggers advertised as a part of their rental equipment they only book online.
5. March Break at the Algonquin Resort
Getaway with the family this March Break and join the fun at the Algonquin Resort! We have March Break activities planned all week long for your enjoyment.
Two-night weekend package offerings February 28, 29 & March 1, March 7 & 8, 13 & 14, 2020 for the Algonquin's March Break madness!
Midweek packages also available from March 2nd to March 5th, March 8th to 12th, March 15th to 19th. Details
Algonquin Hotel, 184 Adolphus Street, Andrews by-the-Sea
Various dates from February 28- March 19, 2020
Accessible
6. Ultimate Swims at Canada Games Aquatic Centre
During March Break, the Canada Games Aquatic Centre has expanded their Ultimate Swim times from just Saturdays and Sundays to include the entire week. Each day from 2 pm to 4 pm, all the pools at the Centre are open with slides, Tarzan ropes, diving boards and much more for kids of all ages to enjoy. Details
Canada Games Aquatic Centre, 50 Union Street, Saint John
March 2, 4 & 6, 2020, 1:00 PM – 3:00 PM
Fees applicable
Accessible
7. Huntsmarine March Break!
Who is ready for MARINE MARCH BREAK?!
The Huntsman team has a full week of FUN planned for you and your family this March Break at the Fundy Discovery Aquarium!
Book your tickets online today at www.huntsmanmarine.ca
Please note our COVID-19 protocols on our website and that Marine March Break will only take place in the Yellow Phase of COVID-19 recovery – refunds will be given in the Orange and Red Phase of COVID-19 recovery.
Accessible with elevators and bathrooms
~Eric
Source: https://www.todocanada.ca/things-march-break-new-brunswick/