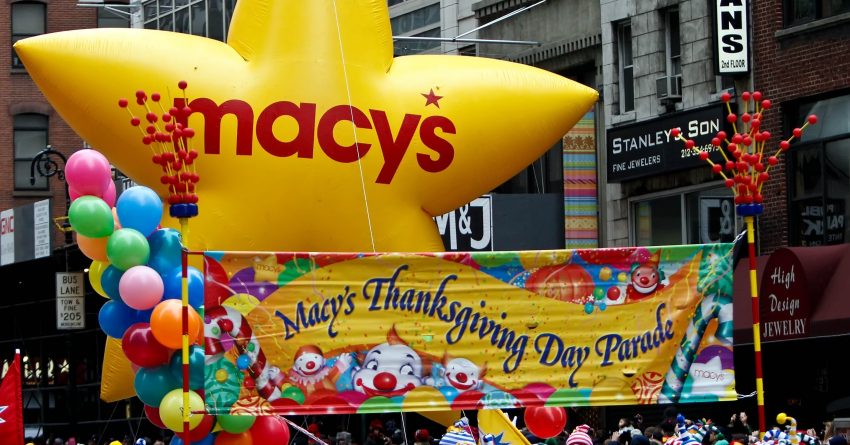 Macy's Thanksgiving Day Parade 2018
The annual Macy's Thanksgiving Day Parade in New York City, the world's largest parade, is presented by the U.S. based department store chain Macy's. The parade started in 1924, The three-hour parade is held in Manhattan from 9:00 a.m. to 12:00 p.m. Eastern Standard Time on Thanksgiving Day, and has been televised nationally on NBC since 1952.
It is a spectacle to behold…In addition to the well-known balloons and floats, the Parade also features live music and other performances. College and high school marching bands from across the country participate in the parade, and the television broadcasts feature performances by established and up-and-coming singers and bands. The Rockettes of Radio City Music Hall are a classic performance as well (having performed annually since 1957 as the last pre-parade act to perform and their performance was followed by a commercial break), as are cheerleaders and dancers chosen by the National Cheerleaders Association from various high schools across the country. The parade always concludes with the arrival of Santa Claus to ring in the Christmas and holiday season. The Sun UK does a fantastic job of wrapping up the parade highlights…
https://www.thesun.co.uk/tvandshowbiz/7805278/leona-lewis-diana-ross-macys-thanksgiving-day-parade-white-fur-coats/
The Holiday season has officially begun. Tomorrow will mark the Annual Black Friday Sales which will kick start the retail sector for the upcoming Holiday Shopping Season.