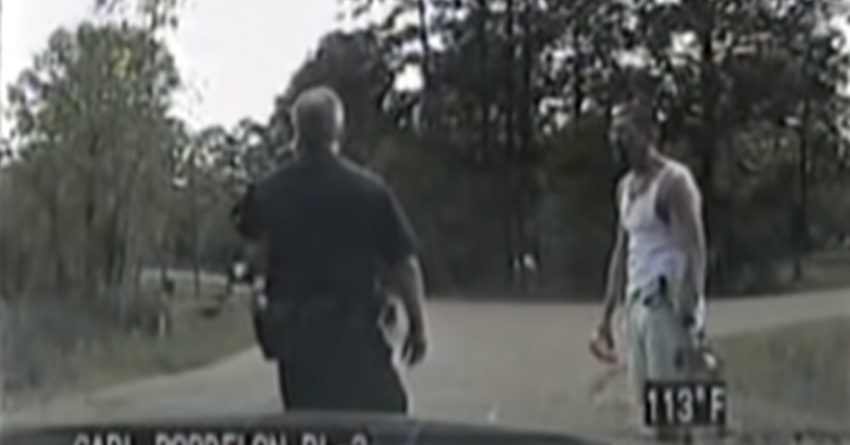 In 2007, A Louisiana Fugitive Was Captured In New Brunswick
Here's a wild, fugitive story with a New Brunswick connection! A guy by the name of Richard Lee McNair was sent to prison in Louisiana for murder.
In 2006 he escaped.
Shortly after the escape, a police officer stopped McNair while he was running on a railroad track trying to flee town. McNair eventually convinced the officer that he was working in the area and was out for a jog. The scene was captured on the officers patrol camera.
(WARNING: video has some NSFW language)
The officer let McNair go believing he was out for a jog. That same year while on the run, McNair crossed the Canadian border into BC and over the next year he crossed back into the US and then again into Canada, eventually ending up on the east coast, spending time in Halifax and Saint John, and 2 months in Fredericton.
In October of 2007 in northern New Brunswick, an off duty RCMP officer noticed something peculiar about:
"an expensive-looking white cube van with crappy looking tinted rear windows and an Ontario license plate."
The off duty RCMP officer alerted Campbellton RCMP and the next day they tried to pull McNair over in a low-speed car chase which was followed by a low speed foot chase, but as with the case of most pursuits, the RCMP did get their man.
McNair was arrested in Campbellton, and transferred to the prison in Renous.
According to Wikipedia:
"McNair himself described his capture as simply the product of bad luck: as he put it, it was "just one of those days". ……. McNair later described the Campbellton RCMP as "good men doing their job."