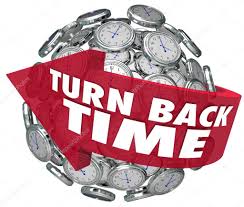 "If I Could Turn Back Time"
Just when you think you have heard it all.
You hear something that just causes you to shake your head in wonder.
69 year Dutchman, Emile Ratelband has taken on a unique journey with a legal bid to have his age reduced by 20 years. Makes sense doesn't who would not want to do this? It appears that Ratelband has fallen out of favour with the ladies on his Tinder Profile and wants to improve his chances so he looking to turn back time.
You have to give him credit. He makes an interesting point in stating, "You can change your name. You can change your gender. So why not your age?" adding "Nowhere are you so discriminated against as with your age."
https://www.cnn.com/2018/11/08/europe/dutch-man-legal-age-scli-intl/index.html
Perhaps a better solution would be to plug Cheaptrick in and listen to "I Want You To Want Me."
According to court reports Ratelband has lamented that he feels 20-25 years younger than his 69 official years. He would like to alter his tinder profile to reflect his new found youthful vigor. Ratelband argues, "If I put on Tinder that I am 69, I will not get a response. If I put on that I am 49 with that face of mine, I will get…"
He has asked the court in his hometown of, Arnhem to change his date of birth from March 11, 1949 to March 11, 1969. As Goethe said "whatever you can do or dream you can, begin it! Boldness has genius, power and magic in it.
Can wait to see if Emile can turn back time…with a few words of advice Fall Back – Spring Ahead.