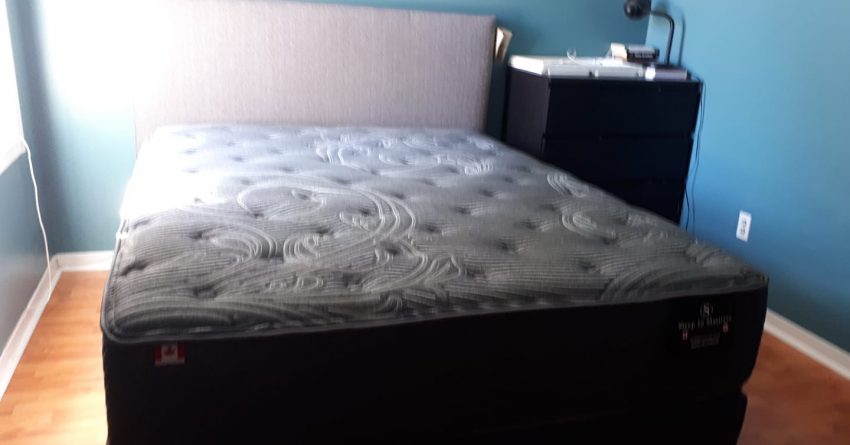 I Said Goodbye To An Old Friend Yesterday
Yesterday I had to say goodbye to a very old friend.. Sometimes in life, you just have to let go and move on. I've slept in my bed longer than I've been in a relationship with my wife, so it wasn't an easy decision to make when it was time to move a new set into the bedroom.…
I remember the day I bought my bed! Picture it! Moncton, September 3rd 2003. It was a blue sky day and I was looking for the biggest, softest most comfortable bed I've ever owned! For months up until that day, I was sleeping on floors, 1 size too small couches and even in my car. So I was going all out for the most heavenly sleep!
When they delivered the bed, I threw a surprise welcome home party, complete with banners, streamers and confetti. The delivery guys didn't know what to make of it, but they had a glass of root beer before they left. My bed even had a guest book! Everybody who came over had to get in my bed then sign the book, even the delivery guys, my bed has never had so many people in it!
For the last 16 years that bed has traveled all over the Maritimes with me, but alas, it sagged in the middle and the pillow top was more like a pancake.. Kinda like how I'm getting in life.. Thats when my wife said, it was time for a new bed, it was hard to make a decision between her and the bed… But I gave in, and now we have utopia.
And as I watched my new bed being carted off in the cube truck, I shed a small tear….