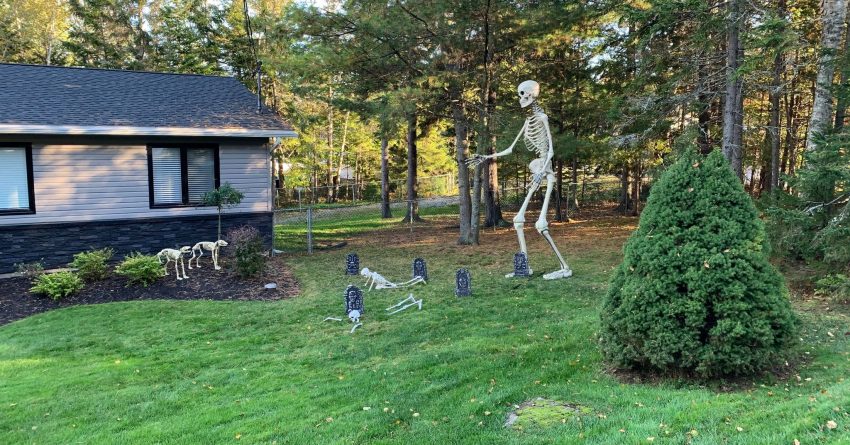 Everyone's 12 Foot Halloween Obsession
There appears to be a Halloween decoration thats a huge hit this year, and that decoration is a 12-foot-tall skeleton!
Before this, I never realized that one of my life's desires was to see a huge skeleton strapped on top of someone's car driving down the road, but it apparently is, and I saw at least 3 oversized bag of bones in the KV over the last couple of days…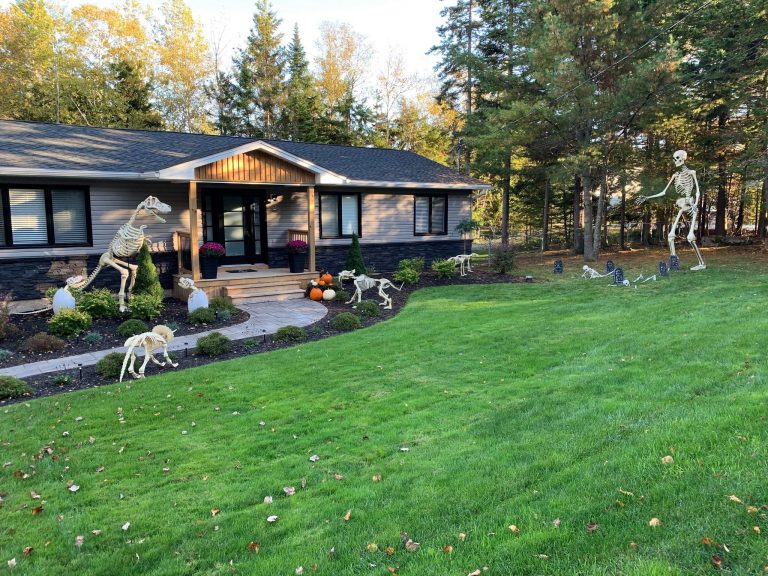 According to Home Depot.ca, the Giant-Sized Skeleton has LCD realistic eyes that appear to move and blink.
Its easy to assemble, if you're 13 feet tall.. And I hope you have high ceilings because the ginormous skeleton can be used indoor or outdoor.. Indoor? I guess if you needed a new aged Christmas tree..
Make no bones about it, this is one of the greatest Halloween decorations I've ever witnessed! Why buy a pumpkin when you can buy a giant 12 foot skeleton?
And look, if 2020 is anything, it certainly is the year where it makes sense for there to be a huge, creepy skeleton haunting our neighbourhoods.
Where the heck would you store a 12 foot tall skeleton after you take Halloween down? Can you imagine storing it in your attic? Then forgetting about it, and then selling your house? You'd give the new owners a heart attack!
FYI – Good luck finding one at the store or online. They're completely sold out. You could try and buy one on ebay, they're selling for up to $1600…
The 12 foot skeleton is definitely The Halloween Decoration Of The Year!