Enjoy the fireworks, but stay safe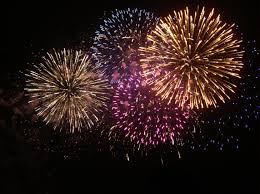 The following public service announcement has been issued by the organizers of tonight's event:
Organizers of Thursday Night's fireworks show over Saint John Harbour are asking spectators to stay well away from the launch area on Long Wharf.  Because of the explosive power of the extra-large shells being used, the show will be halted if spectators get too close to the launch area. Please do not pass the security perimeter which is marked with Yellow Police Tape and please follow instructions from police and security personnel.  Organizers are also advising anyone who intends to view the fireworks show from a boat  in the harbour to stay at least one-half kilometer away from Long Wharf.  A Coast Guard vessel will be patrolling the harbour.  The show sponsors – Barbours, Moosehead Breweries and Source Atlantic — want everyone to enjoy the show, but the safety of all spectators comes first.