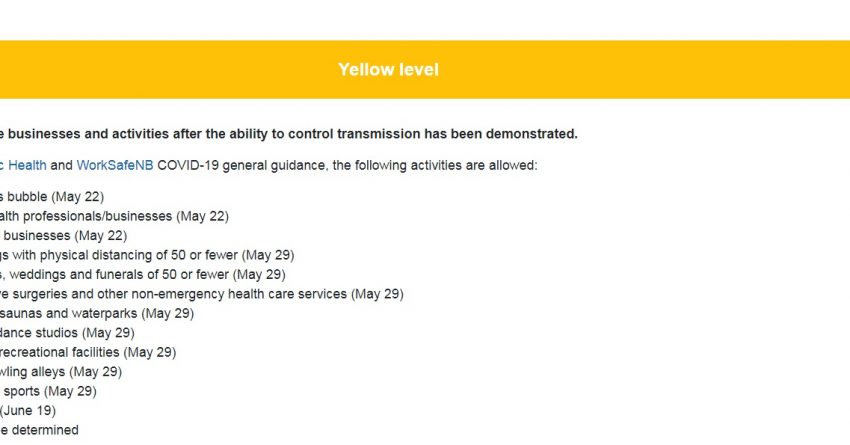 Easing Into The Yellow Phase
Today, New Brunswick has officially moved into the "yellow phase" or "phase 3" of recovery, which will be implemented over the next few weeks.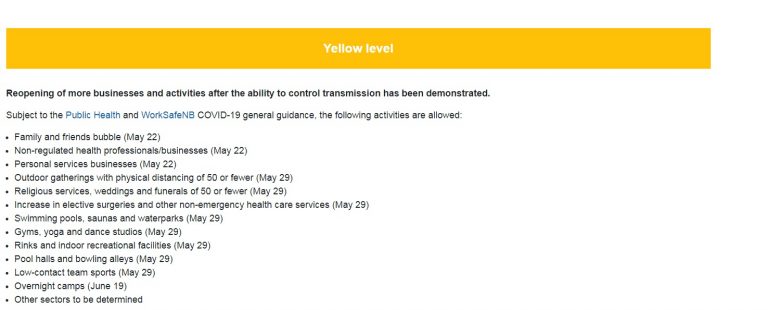 REMINDER: Things can change at anytime.
Starting today (May 22 2020):
Extended bubble, friends and family you normally see. NOT EVERYBODY, people you'd normally see, your social circle.
Higgs: "A lot of us can't cut our own hair" so barbers, hair stylists, estheticians, manicurists, pedicurist, tattoo artists etc will be allowed to resume in-person services if they can respect physical distancing measures. They will be subject to Public Health and WorkSafe NB general guidance.
Low-contact team sports activities may operate as per the guidance.
Other business like gyms, yoga studios, religious services and low-contact team sports may operate as per the guidance begin May 29.
Complete details on the "Yellow phase" here.
Please remember this is new to all of us. Businesses will need a little time to adjust to new protocols and safety procedures.
Please respect social distancing and please don't gather in large groups.
Our success depends on you and making smart decisions.
Also, no new cases of COVID-19 today.
The Chief Medical Officer still expects a second wave.
Continue to social distance and sanitize.
It is our responsibilty to protect not just ourselves, but other New Brunswickers as well.