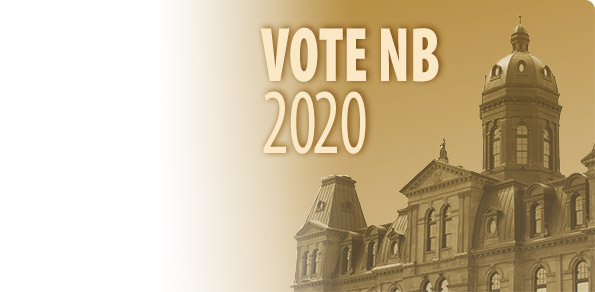 Decision 2020: NB Votes
Today is the provincial election, and I believe New Brunswick is the first in North America to go to the polls since March.

Please vote!
You can cast your vote today between 10a and 8pm (Sept 14 2020).
Some of the safety protocols when you vote:
You will be asked to apply hand sanitizer as you enter the building to vote

There will be frequent cleaning of high contact areas at all voting locations.

Election workers will be required to wear masks or a face shield during their interactions with each elector.
Whenever possible, 2 m – or 6 ft- physical distancing will be practiced during an elector's visit.

You should bring a non-medical mask to the polling station so that it can be worn when physical distancing cannot be maintained.

The number of electors allowed in a voting location at any one time will be limited.
Other highlights from Elections NB:
ID
When you go to vote, a poll worker will simply ask you to state your name and address.
If your name cannot be found on the voters list or you are registering to vote for the first time, you will be required to show identification that in combination provides your name, address and signature. (A New Brunswick driver's license is an ideal piece of identification as it contains all three.)
Masks
Elections NB will follow Public Health guidelines in place at the time of voting.  Current rules state that masks must be worn in public when physical distancing cannot be maintained.  Electors are encouraged to bring a non-medical mask with them when they come to vote.
Everything you need to know is at this link: where to vote, what you need to bring with you to vote, and what Elections NB is doing for our health and safety at the polling station.