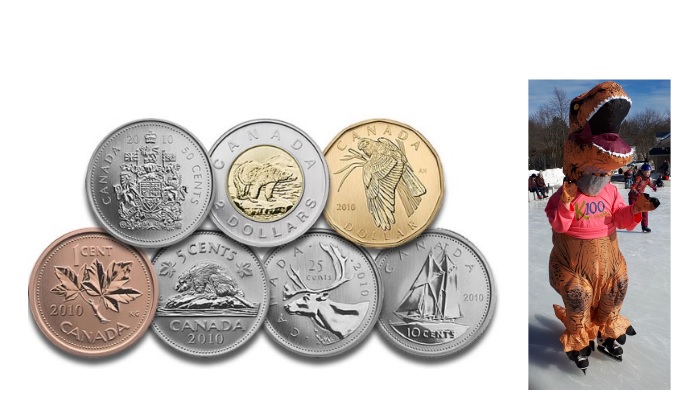 Canada's New Glow In The Dark Dino Coin
The Royal Canadian Mint has released a new coin!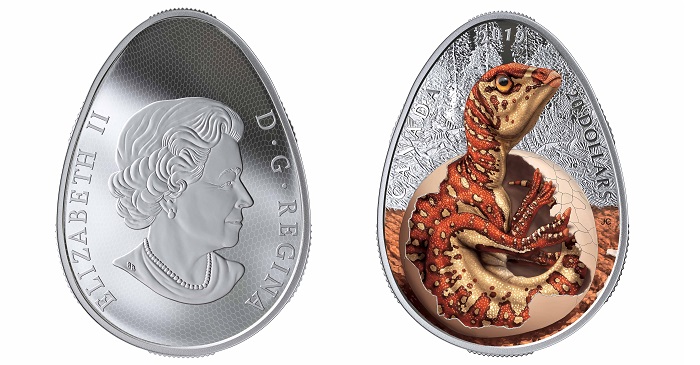 The latest one is a brand new glow-in-the-dark dinosaur coin that's made of pure silver. 
The new coin celebrates the fact that Canada is one of the few places in the world where actual dinosaur eggs and embryos have been found.
The new coins show a baby hypacrosaurus breaking free from its eggshell. The coin has some other cool features too. The biggest one being that it glows in the dark.  The glow-in-the-dark part of the design is also a secret, hidden image. Underneath the colourful picture of the dinosaur hatching, when you activate the glow-in-the-dark part of the coin it shows the dinosaur's skeleton.
The coin's other main feature is that it's actually egg-shaped as another way to celebrate the nesting ground discovery.  The coins aren't circulation but rather are collector's items. That collector's item comes at a price too. For the rare pure silver coin, it's going to cost you $140. They are also super limited edition too. The Mint only made 4,000 of them to be distributed worldwide.