Canadas Haunted Coin
The Royal Canadain Mint is getting into the Halloween spirit by releasing a new haunted coin that has a ghost appear out of nowhere. The Spooky Canada: HI Ottawa Jail Hostel coin is the perfect spooky coin that you can add to your collection.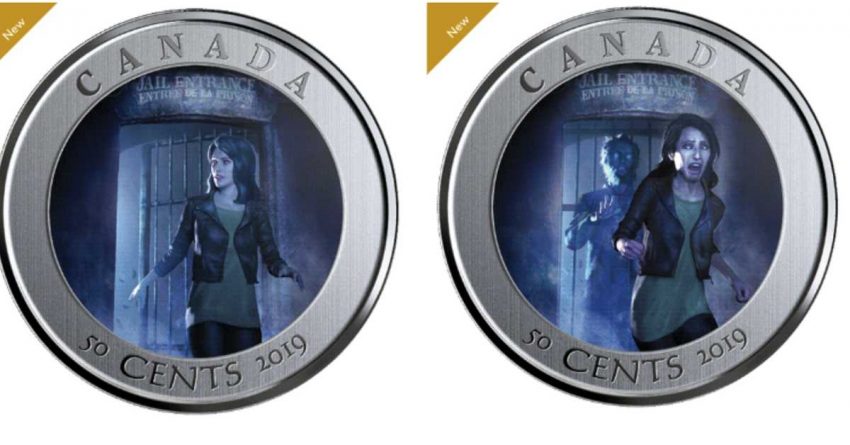 The coin features a famous ghost story from the HI Ottawa Jail Hostel, where it is said that a ghost still haunts it today. According to the Royal Canadian Mint's website, the Ottawa jail was built back in 1862 where it housed up to 150 prisoners at one time. Patrick Whelan, who was hanged for the 1868 assassination of Thomas D'Arcy McGee is said to still haunt the prison to this day.
In fact, the former jail is said to be one of the most haunted buildings in Canada. Visitors who visit the building tsay that a ghost wanders the hallways while reciting the Lord's Prayer, just as Whelan did before he was hung.