Bluenose II To Sail Past Saint John, Anchor In Grand Manan
This will be very cool to see!
Bluenose II is embarking on a Sail Past Summer tour starting July 28 2020, and Saint John is included in the tour, then Bluenose II plans to anchor in Grand Manan on Sunday August 2nd (FYI it's the NB Day long weekend). The ship will likely arrive late afternoon and depart early the next morning.
Here's the tentative schedule: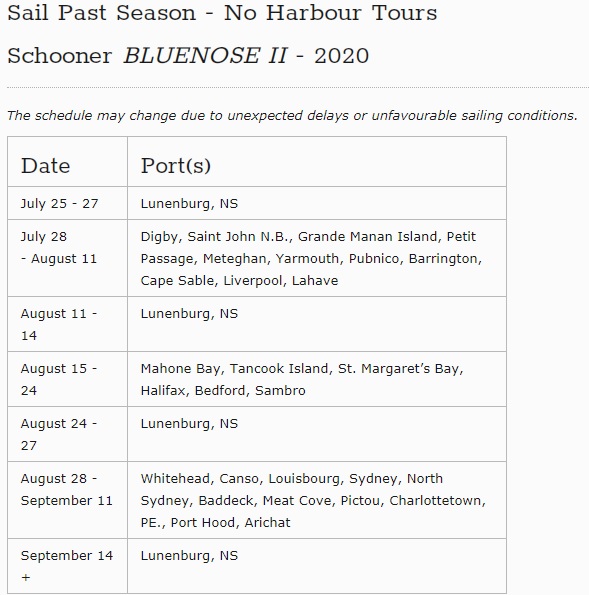 Times are subject to change and will depend on weather and sailing conditions.
To see the Bluenose II and visit the Village of Grand Manan, sail aboard the Grand Manan Adventure, be sure to book your ferry crossing with Coastal Transport! Their phone number can be found here:
http://grandmanan.coastaltransport.ca/covid.html
You can also track the next location of the Bluenose II in real-time at this link:
https://bluenose.novascotia.ca/location