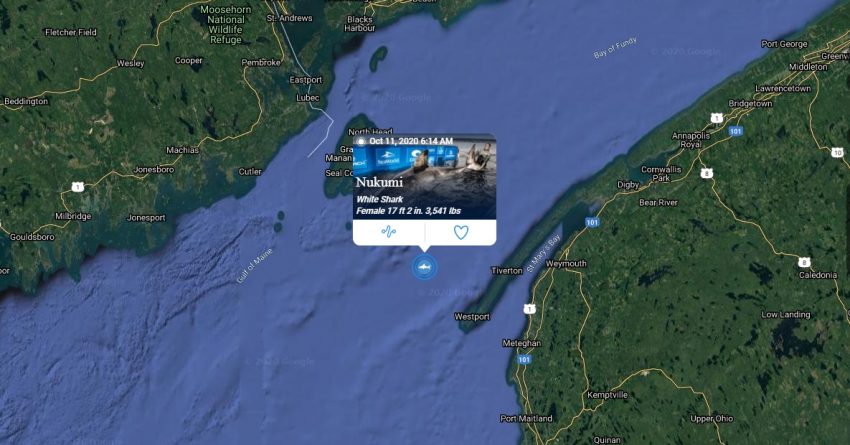 Bay of Fundy Gets Visit From Great White Known As Queen Of The Ocean
Nukumi the great white "Queen of the Ocean" surfaced Sunday Night just off Grand Manan.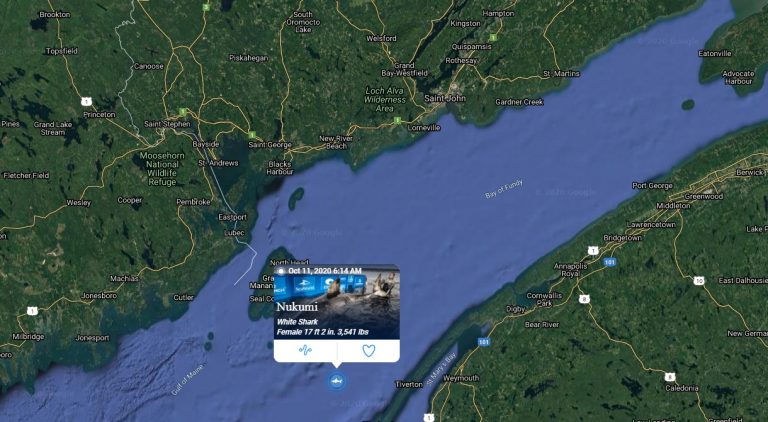 She stretches 17 Feet 2 inches and she's full of love and fish. She loves eating so much she weighs 3,541 lbs!
Scientists at Ocearch.org named her Nukumi:
Nukumi, pronounced noo-goo-mee, is named after the legendary wise old grandmother figure of the Native American Mi'kmaq people, a culture that has deep roots in Canadian Maritime provinces. With the new data we've collected, this matriarch will share her wisdom with us for years to come. She will continue to help balance fish stocks in the surrounding waters, and we look forward to learning more from this wise guardian of our ocean's eco-system.
According to Ocearch, "she is the largest #shark we have sampled in the Northwest Atlantic #whiteshark study to date. She will help our collaborating science team with 21 research projects."
CNN says she is 50 years young!
OCEARCH.org is an ocean data-collection organization that has tagged and collected samples from hundreds of sharks, dolphins, seals and other animals.
3,541 lb #greatwhiteshark "Nukumi" is an ancient mature female #whiteshark or "Queen of the Ocean" that will share years worth of knowledge with the collaborative #OCEARCH science team. #ExpeditionNovaScotia #FactsOverFear pic.twitter.com/USVdvfqrdm

— OCEARCH (@OCEARCH) October 3, 2020