$70,000,000 Lotto Max Winner
The richest prize in Canadian history went last night!
Unfortunately, as most winnings are, the latest multi-millionaire is from Ontario. The winner has not been identified, but somebody has the $70,000,000 ticket! Last nights draw was Canada's largest-ever single lottery prize.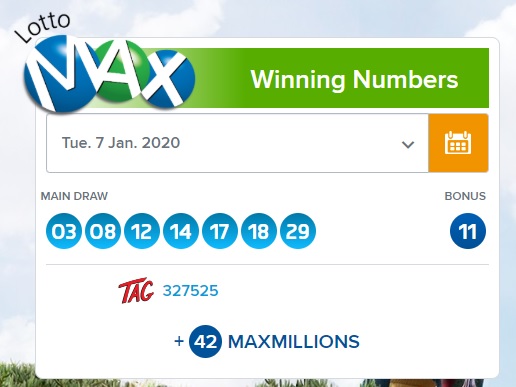 The great news, is that a $500,000 winning ticket was sold in Saint John!

Congrats to those of you winning big, atleast in your world whether that's $10.00 or free plays. Small wins sometimes equal a big win!