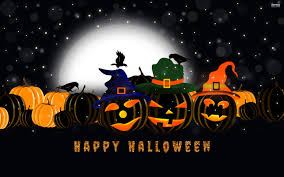 Happy Halloween!!
Happy Halloween!
Halloween is also known as Allhalloween, All Hallows' Eve, or All Saints' Eves a celebration observed in a number of countries on 31 October, the eve of the Western Christian feast of All Hallows' Day. It begins the three-day observance of Allhallowtide, the time in the liturgical year dedicated to remembering the dead, including saints, martyrs, and all the faithful departed.
Typically we see it as a day to dress up, play pranks and collect treats…
It is widely believed that many Halloween traditions originated from ancient Celtic harvest festivals, particularly the Gaelic festival Samhain; that such festivals may have had pagan roots; and that Samhain itself was Christianized as Halloween by the early Church. Some believe, however, that Halloween began solely as a Christian holiday, separate from ancient festivals like Samhain. The Celtic tradition was to carve turnips in an effort to ward off evil spirits…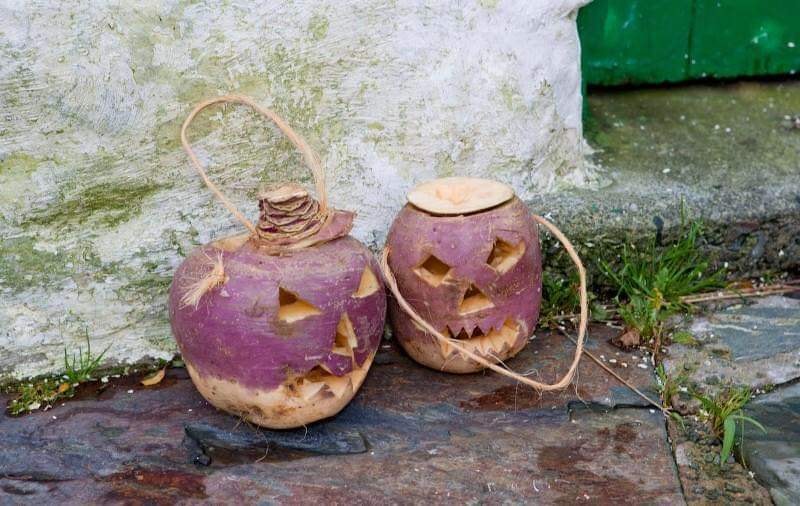 Traditional Halloween activities include trick-or-treating and the related guising, attending Halloween costume parties, carving pumpkins into jack-o'-lanterns, lighting bonfires, apple bobbing, divination games, playing pranks, visiting haunted attractions, telling scary stories, and watching horror films. In many parts of the world, the Christian religious observances of All Hallows' Eve, including attending church services and lighting candles on the graves of the dead, remain popular, although elsewhere it is a more commercial and secular celebration. Some Christians historically abstained from meat on All Hallows' Eve, a tradition reflected in the eating of certain vegetarian foods on this vigil day, including apples, potato pancakes, and soul cakes.
Hollywood has lent its hand to make Halloween what we know it as today. It doesn't break from tradition it adds to the marketability of a theme.
And it is a huge theme! The annual Halloween spending in North America is approximately $10 Billion dollars per year. The make up of that budget is largely; candy, costumes and decorations for the annual event. On average people will spend close to $20 per household on Halloween candy and treats. Almost 7-10 people will buy or make Halloween Costumes and over 72% will buy Halloween decorations.
https://www.forbes.com/sites/sleasca/2017/10/30/halloween-spending-halloween-candy/#6b4ecd2120a1
It is a long way from the tradition of warding off evil spirits and the faithfully departed. However it is consistent with marketing 101 and understanding demographics. It makes Halloween a special day on the calendar for kids and adults alike.
Happy Halloween, Everyone & Have Fun tonight. Most importantly stay safe. Check the treats, dress warmly, wear reflective clothing and behave!!